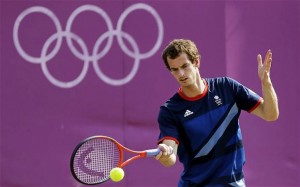 For the ultimate Tennis Edge…what really separates a top ten player such as Roger Federer, Rafael Nadal, Serena Williams or Novak Djokovic from the rest of the field? What gives them their tennis edge? They're not any bigger, stronger or faster than slightly lower-ranking colleagues. And at the top 100 level, they all can hit amazing shots. As professional competitive athletes around the world know, the difference is what's between the ears and in the heart.
As a former U.S.P.T.A. teaching pro with 21 years experience working with thousands of students, Tom McBeth has refined mental toughness down to a few select areas that provide you with the most powerful tennis edge possible in his Tennis Edge audio recording.
Tennis Edge taps the power of your subconscious mind to make you the best tennis player you can possibly be. This is the kind of tennis edge that can only happen from within after all the physical conditioning is said and done. Tennis Edge can help you go from zero to hero, chump to champ by getting the tennis edge of the pros.
Here's just a sample of some of the things you'll master in this powerful download:
Focus your concentration with ease as you powerfully and skillfully hit the ball, burying it in your opponent's court
Reach and flow in the zone, that magical dimension where the ball seems to slow down to a crawl in the air
Turbo charge your self-confidence on the court and your expectancy to win
As Boris Becker once said, "The fifth set is not about tennis. It's about nerves." With this powerful hypnosis program, you'll play matches with the confidence of a top ten player. And, at any crucial time during a match, you'll be able to boost your level of confidence and expectancy to win even further, simply by placing two fingers together and repeating a key trigger word.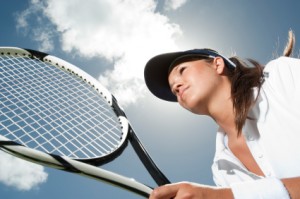 After all the hours you've put into the physical aspect of your game practicing and playing matches, don't you owe it to yourself to finally create the mental mastery tennis edge you've always dreamed of having?
Go from a whiner to a winner by using this download as often as you like, especially before important matches. Get the tennis edge you need to let your inner tennis tiger emerge.
Play Audio Sample Here: Tom McBeth – Hypnosis Audio Sample (1:07)
Tennis Edge MP3 Gives You the Edge You Need through Simple Hypnosis
Tennis can easily be described as a physical game given its requirement for agility, endurance and strength. Constant practice, watching your health, and body conditioning make up a sound foundation for the physical game. But if you want to excel, shine and rise above the ranks, you also need to include mind conditioning in your preparations.
That's because tennis is also a mind game. Knowing where the next ball will come from and where to best land it converts crucial points. Tennis players are also famous for engaging in "play" during games. That means setting up a series of shots designed to move your opponent farthest from your final shot.
Many professional and top ranked players are known for their brilliance in orchestrating a play. This is only possible if you can integrate the past plays and expected moves of your opponent, while envisioning perfect plays that will accommodate both strengths and weaknesses.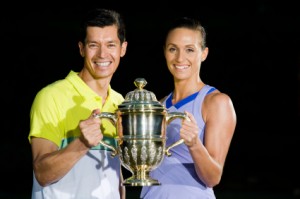 The Tennis Edge Audio will complete your pre-game routines.  The programming on this audio recording is very effective in helping you tap the hidden resources of your mind to orchestrate plays on the fly while your body seamlessly executes them.
Tennis Edge also helps you keep your cool on the court, allowing you to deal more gracefully with court frustration, temper and anger maintenance and channel the power of that energy appropriately into your game.
Tennis matches often have a strong intimidation undercurrent. It isn't unusual for a brilliant newbie to flounder against a ranked opponent simply because of mental intimidation. Tennis Help will also steady your nerves, especially for crucial matches.
The bottom line is you don't have to be on a therapist's couch to get the mental tennis edge you need. You can download Tennis Edge to your computer, save it to your phone or mp3 player or burn it to a CD. That means you can be improving your tennis game even while you're resting, in transit or going to sleep!
Play Audio Sample: Tom McBeth – Hypnosis Audio Sample (1:07)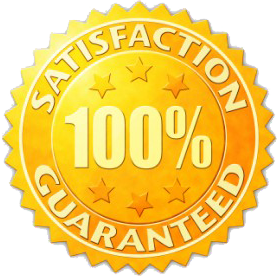 Purchase the Hypnosis Tennis Edge MP3 instant download & enjoy 30% off our retail price for a limited time! You're just minutes away from the freedom you want at a price you can afford. 

Tennis Edge Personal Hypnotherapy Sessions Also Available
If you'd like to go further with personal, in-depth tennis help for your tennis edge specifically tailored to your needs, you can also schedule a complimentary 15-minute consultation with Tom McBeth, certified hypnotherapist and tennis teaching pro. You're just a phone call away from being at the top of your game.

Print Friendly