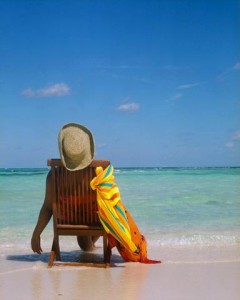 The Hypnosis Myths & Miracles report will tell you the truth about the 4 most common myths associated with hypnosis, as well as 5 miraculous things that hypnosis can do.
This report and my 26-minute audio download called Hypnosis for Relaxation are my gift to you when you fill in your name and email address in our opt-in form. Try hypnosis out for yourself and see how easy, safe and relaxing it is.
Then, once you've read the report and listened to the audio recording, schedule your free 15-minute phone consultation so you can ask any questions you may still have about hypnosis and what it can do to change your life for the better. (And you'll receive another free gift from me just for making the call!)
Create the life you want!
Hypnosis for Relaxation Effectiveness
Everyone is aware of hypnosis. We see it in the movies and in magic shows. What we don't realize is the application of hypnosis as a tool for relaxation. In the world of psychology, relaxation means the act of relaxing the body muscles and focusing your mind into something desirable. This exercise is ordinarily practiced by almost everyone to relieve stress, recharge the mind and body, and improve performance and productivity and better health.
Without the benefits of relaxation, a person could burn-out anytime. This can also directly affect their health as stress & fatique is blamed often times for illnesses like headaches, fatigue, ulcers and high blood pressure.  This could also lead to psychological issues like unstable emotions, difficulty in concentrating and confusion.
Hypnosis is the deeper state of relaxation. It is a state where you are most in touch with your subconscious mind. Anything physical in your environment will become irrelevant as you focus on the inner workings of your mind. This is a state where you can envision the ideal you.
With that firmly in place that which you embed into your subconscious, you will wake up to the person that you have envisioned yourself to be. This is possible because your subconscious mind drives the conscious or reasoning mind, which in turn dictates your body. This is possible with hypnosis for relaxation.
If you feel recharged after your thirty minute shut-eye, imagine the freshness you can experience with just one session of total relaxation. First time subjects of hypnosis for relaxation swear by the feeling of newness. It is comparable to being reborn with your eyes opening for the first time in the sense that you have been looking around you for the entire duration of your life. Some people compare it to seeing from a dirty and sooty glass window, before and after cleaning it. It's having springs to your steps and ring to your laughter. Its life itself!
More and more people are engaging in this technique. That only proves that hypnosis for relaxation indeed works. Most people use this exercise to balance out a stressful day at work, after they step out of the office and before they arrive home or start their night out. This is the secret of career high flyer's who also excel in their lives outside work. They effectively manage and contain stress and problems in a way that it doesn't go where it's not supposed to be.
Hypnosis for relaxation is not only good as a de-stressor, people also benefit from the technique as a defense against negativity in their day to day lives. This could turn work overload to overtime pay, learning opportunity or confidence. Rainy days wouldn't be so gloomy if you'll take it as a chance to snuggle around with your partner or make up with your readings. It help0s you drop excess baggage, fears & doubts are cleared more easily. Acceptance and letting go of what is beyond your control has never been easier.
Hypnotherapy can give you the calmness, peace of mind and the good feeling of just being you, hypnosis for relaxation also helps you love the person you are, just the way you are It does not only re-invent the person you are today but the ideal person that you've always envisioned yourself to be.
Play Audio Sample: Tom McBeth – Hypnosis Audio Sample (1:07)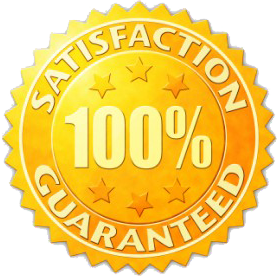 Purchase the Hypnosis for Relaxation MP3 instant download & enjoy 30% off our retail price for a limited time! You're just minutes away from the freedom you want at a price you can afford.
Get this Audio for Free when you Subscribe to our Free Myths & Miracles Report!


Print Friendly