We'v all heard hypnosis stories of people getting up on stage and acting like chickens or singing as if they were a famous opera star. Stage hypnosis is fascinating, but what about hypnosis stories of regular people under the care of a hypnotherapist?
The following hypnosis stories are real events with real people that occurred with either my own clients or those of fellow hypnotherapists who related the stories to me. Some of these hypnosis stories border on the incredulous.  The rest of these hypnosis stories show the remarkable power of hypnotherapy and the immense healing capabilities of this ancient art.
Hypnosis Stories from My Own Clients
The following hypnosis stories are just a few I have collected from some of my own clients over the years.
When Cold is Hot
I first learned how to hypnotize people when I was a lad of 14 years old. One of my early practice subjects was a friend around the same age. After getting him into a fairly deep trance, I had him hold out his hand and I placed an ice cube in it. He was then instructed to feel the feeling coming from the ice cube. After this, I mentioned that he had a hot burning coal in his hand. Immediately, he dropped the cube. Minutes later, he developed a blister on his hand.
From Stage 4 to Cancer Free
From other hypnosis stories… I once had a client that had been diagnosed with terminal bone cancer that had spread to her lymph system, breast and other regions of her body. She had given up on traditional doctors and was being seen by an alternative health care physician who gave her permission to have sessions with me.
I used several techniques, one of which was to have her go to the control room of her mind, a symbolic imaginary room filled with computers, screens, dials, etc. that controlled her body's functions. On one of the screens, she saw her white blood cells multiplying and eating up the cancerous cells. She also turned up the dial controlling her boosted immune system. Other various applications were used in this control room of her mind.
The session was recorded and she played it to herself many times during the year. She originally had been expected to live for only about a year. That was five years ago and she is now doing fine, living an active life. The cancer went into remission over three years ago. To see her now, you would never believe that she had once been dying of cancer and given only a year to live.
Hypnosis Stories I've Heard from Other Hypnotherapists
The following hypnosis stories were pretty amazing tales that were told to me by reputable hypnotherapists.
The Last Lottery Number
Many years ago in Florida, a man came into my friend's office and told him that he would like to hire him for a very unusual project. The man claimed that he had seen five of the six winning lottery numbers in a vision a few days before. The drawing was to be held two days later. He hadn't been able to see the last number and wanted to be hypnotized to glimpse that last number. These and many other hypnosis stories have been told around the globe with many skeptics and many believers.
My friend declined to work with him, stating that this wasn't the kind of work he did and that he only focused on helping people past problem areas. The man was insistent and upped the ante by offering to pay the fee plus give the hypnotherapist 10% of the winnings. My friend turned him away and gave him the name of another hypnotist that did work with him. As hard as it is to believe, the man actually did win the lottery!
Lost Family and a Silver Lining
The following story is one of my favorite of all hypnosis stories and was told to me by a fellow hypnotist. He had done a past life regression with a teenage girl who had seen her prior life in a small town in the Midwest. In this life, she had been born in the 1930s and worked as a bank teller. She lived with a brother and a sister in her parent's house. One day, as a young woman, while crossing the street from the bank, she was hit by a car and was killed.
Factual data was obtained in this regression such as the name of the town, her name and the names of her siblings. After the regression, she did some research and discovered that the data checked out as being authentic. The family was still living there, so she boldly called them and told her strange story to them. Instead of dismissing her as a nut case, the man she spoke with claimed that he had indeed once had a sister that died after being struck by a car.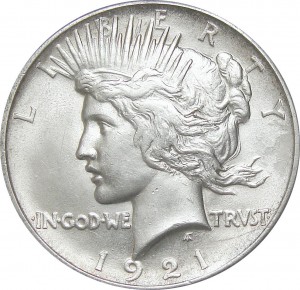 This man was as eager to meet this woman as she was. So, they met and went to the house where they had grown up, which was still being lived in by some relatives of the original family. She described the rooms to him as she had seen them before entering the house and they matched. While in the room that had been her bedroom, she made the comment, "I wonder if it is still here?"
"What would that be?" the man asked. The woman explained that when she had worked as a bank teller, she had been saving up money to buy a car. She had stashed the money behind a baseboard she had pried away in the closet. They allowed her to pry away the baseboard and, much to the amazement of everyone, discovered a small jar with a stack of silver dollars dated in the 1920s and 30s.
Do you have your own hypnosis stories? I'd love to hear them. Feel free to comment below.
WHAT A CERTIFIED HYPNOTHERAPIST CAN DO FOR YOU
I've been graced with the privilege of being allowed to help people heal and remove blockages and transform their lives as a certified hypnotherapist. If you've never tried hypnosis before, I invite you to give this powerful, simple but effective modality a try.
Call me for a free 15-minute consultation to find out exactly what hypnosis can do for you
. All you have to lose are your blockages and anything that holds you back from living the life of your dreams.

Print Friendly